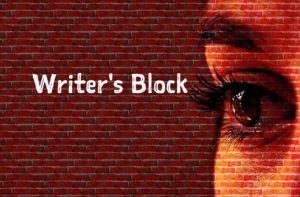 Not long ago, I was going along writing my novel when I hit a wall. It stumped me for months. There was an issue in the chapter that didn't feel real to me. Without this factor worked out, the remainder of the book would unravel. Huge brick wall! I interviewed several people, trying to work it out in my head. Nothing. I ended up putting the chapter down and starting over – at the beginning! I knew that until that chapter was worked out in my head, nothing else would work so I worked on my editing, starting with the first chapter.
An extended phone call with my PR Director and researcher, Regina Farmer, and a free and open exchange of ideas did the trick. The wall fell apart and opened up new creative thoughts! My advise is to find one or two trusted minds that will talk without a script and amazing ideas will emerge! I'm lucky to have two – a great editor, Julia McVey and a savvy PR Director, Regina Farmer.
I recently sat down with Regina to get some advise that can be shared with bloggers and writers.
Regina, thank you for taking time to talk to me. You have a long and celebrated career working as a director for a major newspaper. You love to read and are a fabulous beta reader. Do you have a hard time telling a writer that the chapter or part of the chapter doesn't work for you? Do you measure your words?
Regina: Reading is something I am very proud of, I grew up dyslectic (still am it doesn't go away) Imagine even attempting a book when words appear different on a page. In an effort to overcome my dyslexia I turned to books and forced myself to read a sentence over and over again until the words all seemed to flow. My disabilities lead to a lifetime of loving to read. Now I proudly can read quickly and concisely through constant training. When I am reading pre-published books I tend to pick up on a paragraph that might not flow or work. In relaying this to the writer I would say I am frank and challenge the writer on it. To me the writer appreciates the frankness of the critique.
De Smet: As a beta reader for my upcoming book, Brooklyn Bitters, you and I have gotten to know the heroine very well. Do you see yourself in Kate?
Regina: In many ways I do, she is a career woman from the 80's, I identify with this. Starting my career in the 80's the book reflects a lot of the obstacles I encountered during this decade. Very relatable.
De Smet: You knew I had built a tall wall in one particular chapter. What is your best advise for writers if they encounter a wall?
Regina: Try to get the writer's blood flowing, get them excited, talk through what might be putting the wall up. In some cases throw idea's out to see if the writer picks up something that gets them fired up and ready to go back to putting words to paper. At the end of the day the idea's I might throw out are meaningless BUT if the writers blood starts to flow that is all that matters they are the one that will produce the scenario that fits their thoughts.
If the writer is hitting a block wall and consults you as the beta reader the best thing to do is:
Listen .. try to ascertain where the writer hit the wall .. once this is clear attempt to get the writer to talk about this area in greater detail Engage in conversation centered around the area of the block, is the writer blocked because the scene might not seem plausible, or is it not
flowing right for future chapters?
As a beta reader you can throw out several ideas bounce things off the wall and see if anything sticks or gets the writer excited. If the writer is looking for plausiblity of a situation it is important to assist with research and development of the feasiblity .. fact checking is crucial .. if a reader does not believe the story or believes it is not plausible they may put the book down and never read it.
De Smet: Working in a newspaper environment, you've encountered many supervisors. How has that helped you in reading about the work environment? My book takes place in the 1980's. You've called me out on a few discrepancies as it relates to the 1980s. How important is that specific experience? What if the time period was the 1800s?
Regina: Working in management in the 80's it was definitely a "man's" world, women were still fighting for their place in the work environment. I guess I consider myself an expert in this area as I fought to be in a "man's" world. If the period was 1800's I would research to understand the obstacles a woman during that time period might have faced.
De Smet: What advise would you give writers in finding beta readers? How many readers would you recommend or do you feel one works better?
Regina: To me the best beta readers are going to be someone who loves to read. I think two to three readers are an adequate number.
Thank you for your insight, Regina. It's interesting to get your take as a woman that has competed in a male dominated environment. I would love to interview you again and dig deeper into your experiences as a female director of a major newspaper during the 1980s and later. Continue reading